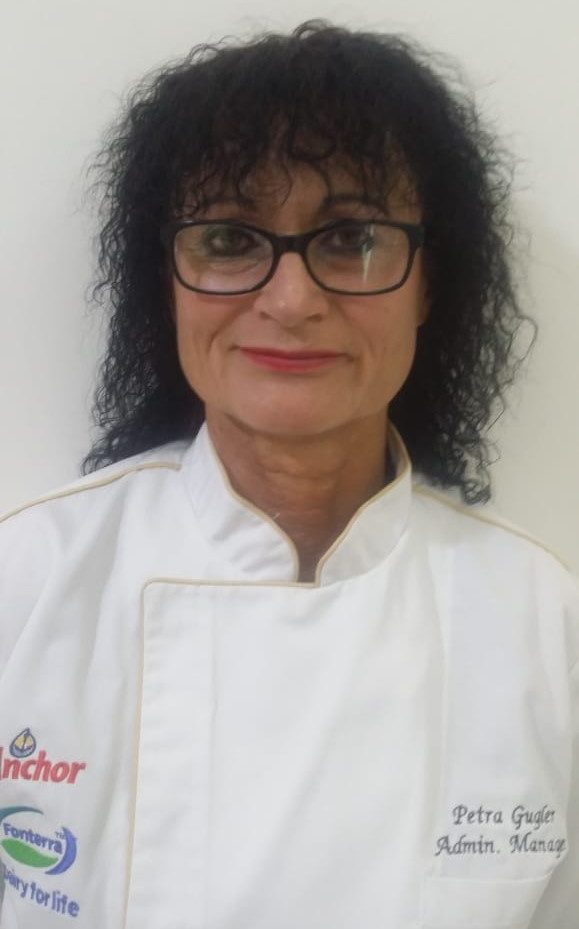 Petra Maria Gugler
Advisor German
About
Petra Maria Gugler stepped into the "World of Hospitality" 40 years ago by starting her professional career and apprenticeship at the well-recognized and reputed 5 Star Spa Hotel "Sonnenhof" in Bad Wörishofen, Germany.
She completed her studies, led by well-known teachers including Reinhold Metz and Master Chef Hans Immerz and received the Diploma as Hotelfachfrau from the globally accredited Hotel School.
Petra expanded her knowledge in all areas of "Front and Back" of the House and in the Food & Beverage division. Beginning from stewarding, she developed expertise throughout the departments in kitchen, restaurant, front office, guest relations, sales, catering organization, event planning and overall management.
In addition, Petra has worked in the Tourism Sector with international and globally recognized operating travel companies including Sheraton, Robinson, Aldiana, TUI, Neckermann and many more.
Petra has dedicated over 16 years of her life into education, towards the field of International Curriculums and Schooling Systems as well as language education as an Administrative Manager and Director in Saudi Arabia.
Her passion for traveling provides Petra with the opportunity to explore the original sources of global food & beverage goods with their traditional and modern preparations, while at the same time keeping up to date with current trends in the Gastronomic World.
The combination of understanding the human way of life and the needs of people in all the different and diverse parts of the world is important to Petra. She enjoys sharing this knowledge in the education sector by encouraging young people to make the world a better place and be respectful of all cultures, ways of life and traditional cuisines.
Education, Certifications and Achievements
German Diploma – Certified Hotel Specialist
German Diploma – Administrative Manager/Director for German Schools Worldwide
Certificates of Advanced Training in Hospitality Sector, Food Industry, Beverage Sector
Numerous certificates for participation at Royal Events, VVIP Celebrity Events including sports, entertainments, politicians, and Chefs Competitions
Numerous Worldchefs Seminar Badges
WORLDCHEFS Board, Committee Positions and/or Memberships
Member of Saudi Arabian Chefs Table Circle (SACTC)
Worldchefs Academy – German Advisor