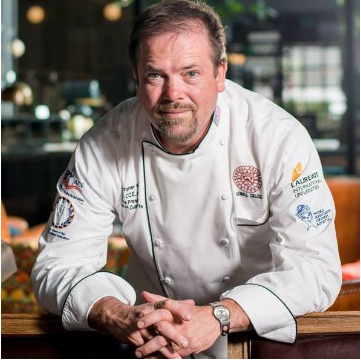 Christopher Koetke
Vice President of Strategy and Industry Relations, Kendall College
About
Christopher Koetke has worked in the culinary arts for well over three decades. Over the last 20 years, he has devoted his professional life to culinary education at Kendall College and at 48 campuses in 12 countries. Before his work in culinary education, he worked in some of the finest restaurants and patisseries in the USA, France and Switzerland, which culminated as chef of one of Chicago's top restaurants.
Chris has been honored with the Outstanding Alumni from the Brennan School of Business at Dominican University. He has also been awarded the Alumni Achievement Award from Valparaiso University and received the WORLDCHEFS Educator Award.
Chris hosted his own national television cooking show in the USA for almost five years and has authored a well-known culinary textbook. He is also an expert on culinary sustainability.
Education, Certifications and Achievements
MBA from Dominican University
BA in French Literature from Valparaiso University
Certified Culinary Educator
Certified Executive Chef
WORLDCHEFS Board, Committee Positions and/or Memberships
Feed the Planet and Sustainability Committee Chairman
WORLDCHEFS Academy Advisor
Honorary Member American Academy of Chefs
Honorary Membership Indian Federation of Chef Associations
American Culinary Federation Member