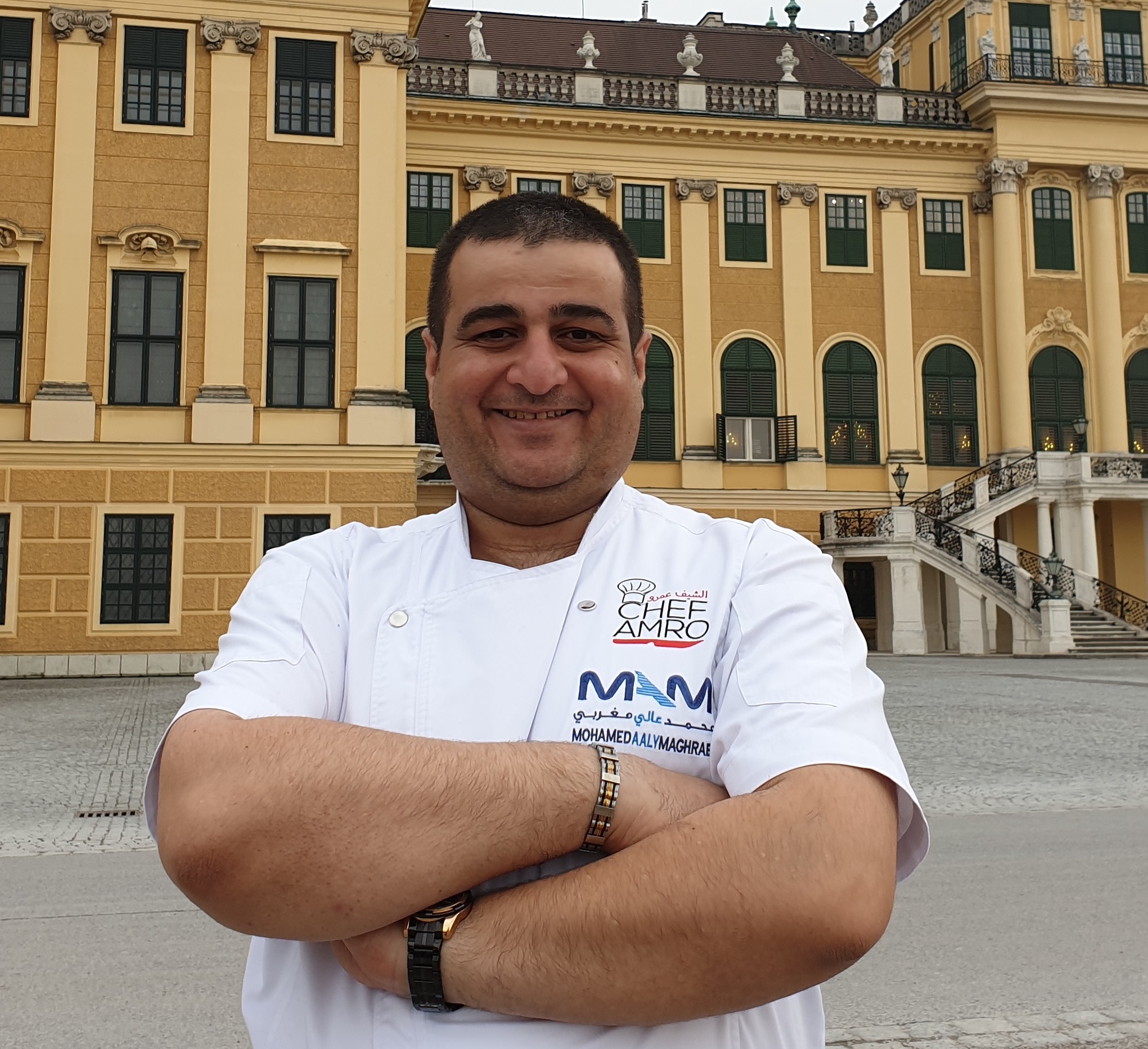 Amro Al Yassin
Advisor Arabic
About
Chef Amro started his Career in Damascus, Syria in 2008 for 7 years then he moved to Saudi Arabia and worked there for 5 years in different hotels as Executive Chef. After relocating to the United Arab Emirates, Chef Amro worked as an Executive Chef in various hotels since 2005, like Sheraton, InterContinental, Sofitel. He wrote several articles that were published in food magazines and newspapers (Friday – Khaleej Times – Time Out – Gulf Gourmet), Chef Amro was voted as one of the top 10 Arabic Chefs in the Region by Timeout Magazine in 2008.
He also demonstrated on several cooking shows in Hawas TV – Amrita TV – Media One TV and Al Qasba food festival. He has a special talent to create unique recipes which are covering different cuisines such as Arabic- Indian – Thai – Korean and Western. After his tremendous success in the region, Chef Amro started focusing on education and training in order to give back to the industry and develop future talents in the culinary sector.
Chef Amro spent 3 years as Culinary Director of McQueen's Education Dubai where he taught culinary courses for students and overseen the leadership and development of the culinary department.
Chef Amro currently is the product development manager at MAM Food Co. which is the biggest manufacturing company in Sous Vide cooking technique regionally.
Education, Certifications and Achievements
Diploma in Hotel and Tourism from HTTC Damascus – Syria 2000
Hotels and restaurants management in the 21 century – Emirates Academy 2011
Certified Hotelier trainer from TIME hotels Ac Number (OJT 1000217)
Certified Culinary Education master from City of London collage 2015
WORLDCHEFS Board, Committee Positions and/or Memberships
Worldchefs Academy Arabic Advisor
Vice President Emirates Culinary Guild (Dubai) Since 2014
General Secretary Syrian Culinary Guild (Founding member)
Certified International Judge Worldchefs