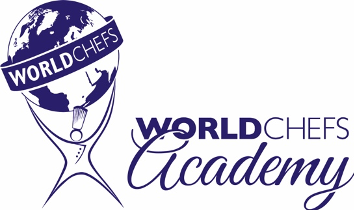 PARIS June 5, 2020  Hilton Hotel Port Morsbey, one of the world's first global hotel companies, celebrated 21 Cooks and Stewards for successfully completing the Pre-Commis Chef Course with Worldchefs Academy.
 Hilton Hotel Port Moresby Executive Chef and Worldchefs Continental Director for Pacific Rim, Neil Abrahams stated, "We have now qualified 21 kitchen team members from the Worldchefs Academy and there are more to come. This is a great achievement for the industry here in Papua New Guinea and Hilton Hotel Port Morsbey, as this is a developing country and most cannot afford to upskill or attend a Vocational Training College."
He further stated, "As an Executive Chef to have something like Worldchefs Academy available really assists me to train and upskill our staff and what is even more exciting is it's FREE!!! Our next goal for the kitchen team is to qualify them as chefs with a trade certificate and have them achieve Worldchefs Global Certification."
The Worldchefs Academy was created to give upcoming chefs a chance to learn the culinary basics needed to start a career in culinary arts.
The 21 Hilton Hotel kitchen team members, through the program portal, had access to a foundation level of culinary education providing them with the basics that set the standard for an entry-level job in a professional kitchen. The program is offered via a web-based platform offering an offline study mode, where they were able to complete the program.
Chef Abrahams further stated, "It is our duty while here in Papua New Guinea to upskill our kitchen team members and equip them with the skills needed to grow the Hospitality and Tourism Industry for the country. I am excited for the team to be part of Worldchefs Academy and Worldchefs, both recognized in over 110 countries around the world."
Hilton Hotel General Manager John Lucas also congratulated the kitchen team and stated "Hilton is committed to training and upskilling its team members and will continue to reach out ensuring we as a hotel and a country are recognized on a global platform."
For more information on Worldchefs Academy, contact: info@worldchefsacademy.com or visit: www.worldchefsacademy.com