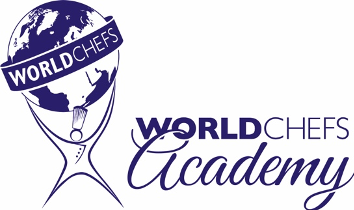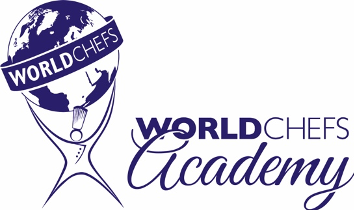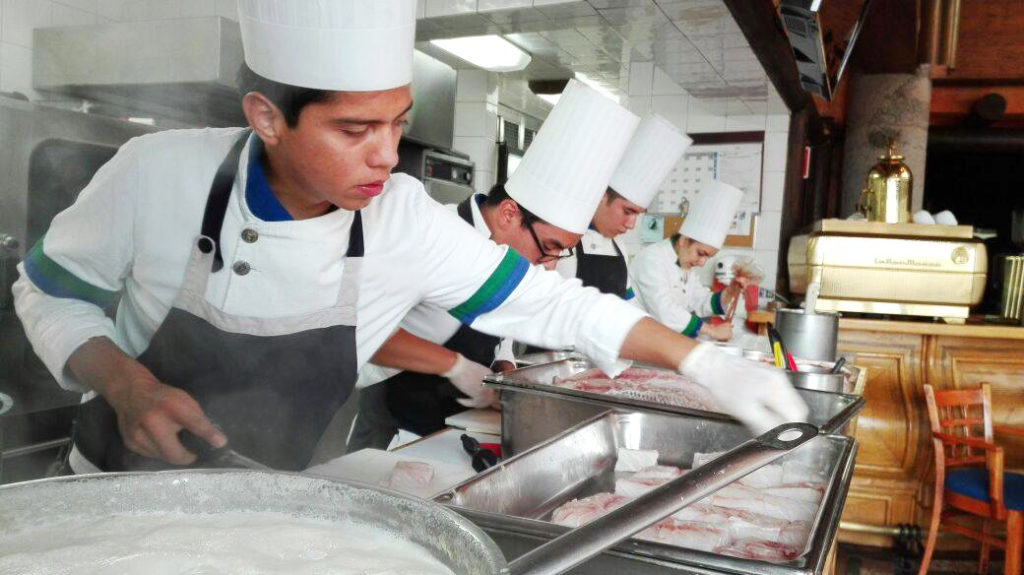 PARIS December 10, 2020
Worldchefs Academy is excited to announce the launch of its online Pre-Commis Chef Course and mobile app in Portuguese! Adding to its repertoire of English and Spanish courses, this free online course and mobile app is now available in Portuguese for everyone, no matter the education or skills level.
With curriculum covering the basics of culinary professionalism, food service operations, culinary theory, food hygiene and sanitation, basic cooking and culinary nutrition, the Pre-Commis Chef Course can be followed as a complete curriculum and individual lessons can be used to compliment other existing courses or provide theoretical components to an in-service, kitchen apprenticeship.
"For the entire Worldchefs Board of Directors, it is important to expand this opportunity for aspiring chefs all around the world in as many languages as possible. We are proud to be offering the Pre-Commis Chef Course now in Portuguese, Spanish and English with many more languages to come!" stated, Worldchefs President Thomas Gugler.
Participants can learn through the web-based platform or via the mobile app offering an offline study mode. By connecting to the Internet when it is available they can download the course via the mobile app and study at any time, with or without Internet. Then they simply go back online when ready to complete the final assessment. The Pre-Commis Chef Course also links to Worldchefs Certification opportunities and is intended to be the first step on the culinary career pathway.
"In times when the foodservice industry is undergoing a significant transformation, it is even more important to support young talent to help them prepare for a professional career. As part of the global Nestlé Needs YOUth initiative, which aims to help 10 million young people to access economic opportunities around the world, Nestlé Professional's YOCUTA program is designed to develop Young Culinary Talents, strengthening their theoretical and practical skills and preparing them for the workforce", said Rodrigo Camacho, Nestlé Professional Business Head for the Americas.
Worldchefs Academy would like to say "OBRIGADO!!!" to our Portuguese language partner NestléProfessional Americas and the YOCUTA program for all their support in making the course available to the Portuguese-speaking communities worldwide.
Worldchefs Academy would like to also thank and recognize our Portuguese Advisor and Chef Volunteer Tomás Pereira, Member of Associação de Cozinheiros Profissionais de Portugal for helping with the development of the Portuguese Pre-Commis Chef Course and content review.
About Worldchefs Academy
Worldchefs Academy, a division of World Association of Chefs Societies (Worldchefs) developed the Pre-Commis Chef online course and mobile app in conjunction with Nestlé Professional and the Pro Gastronomia Foundation to offer culinary education for aspiring chefs that may not have the means, mobility or flexibility to attend full-time culinary school. The Worldchefs Academy mobile app can be downloaded on both the App Store and Google Play, and is available at www.worldchefsacademy.com.
About YOCUTA
Launched in 2015 in Latin America by Nestlé Professional, the YOCUTA (Young Culinary Talents) has already helped over 3,000 young people, entering the culinary or foodservice industry. As part of Nestlé's broader Nestlé Needs YOUth Initiative, whose ambition is to help ten million young people worldwide access economic opportunities by 2030, YOCUTA aims to develop young professionals building a wide range of theoretical and practical skills required to pursue a successful career in the culinary industry. The Worldchefs Academy is part of the YOCUTA Program, complementing the technical and operational culinary skills education for future foodservice professionals.
About Nestlé Professional www.nestleprofessional.com
Nestlé Professional is the global leader in branded hot and cold beverage and food solutions. The team of Nestlé Professionalis passionate about serving the out of home industry and "Making More Possible" for their foodservice partners by leveraging a unique global reach, bringing knowledge and customized solutions to help customers, delight their consumers.
About Worldchefs www.worldchefs.org
The World Association of Chefs' Societies, known as Worldchefs, is a dynamic global network with over 110 chef associations worldwide. A leading voice in hospitality, Worldchefs carries 91 years of history since its founding at the Sorbonne by the venerable Auguste Escoffier. Representing a mobilized international membership of culinary professionals, Worldchefs is committed to advancing the profession and leveraging the influence of the chef jacket for the betterment of the industry and humanity at large. For more information on Worldchefs Academy, contact: info@worldchefsacademy.com