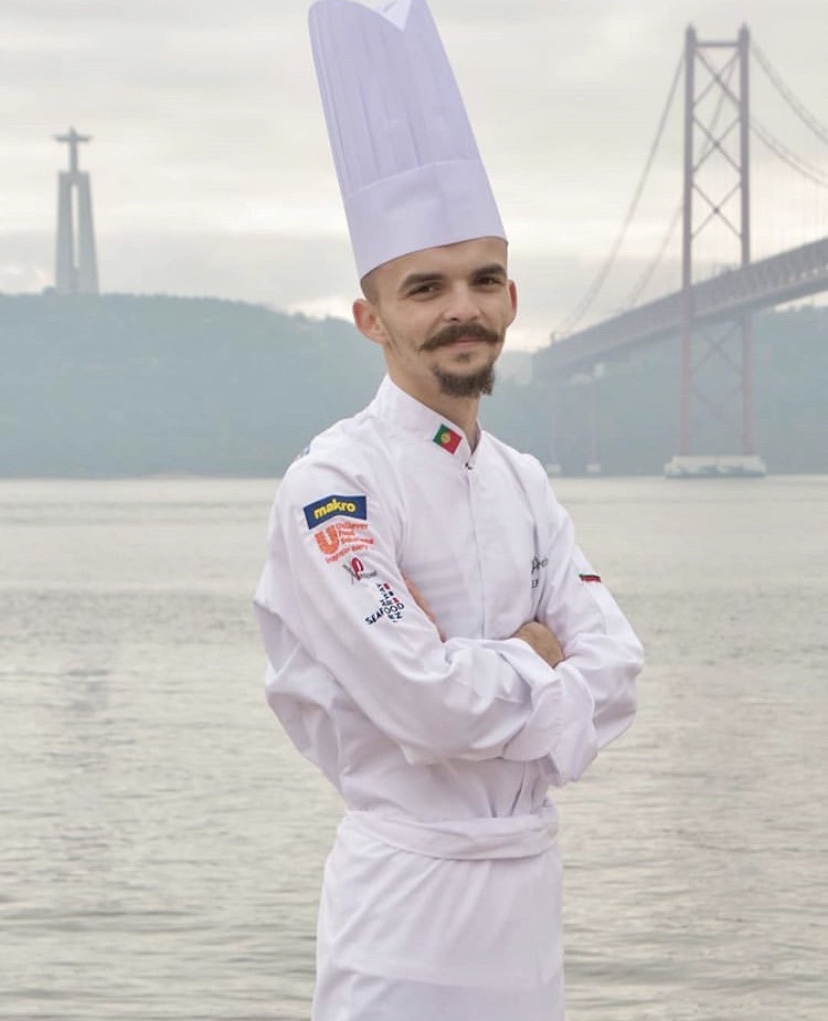 Tomás Pereira
Advisor Portuguese
About
Tomás Pereira is the Executive Chef of TheCookLabProject, a catering and consulting company, whose main objective is the promotion of Portuguese products and recipes, through molecular cuisine, promoting healthy and sustainable consumption. This multi-sensorial cuisine based on scientific knowledge optimizes techniques, products, and equipment in order to obtain better results.
Tomás has passed by some of the best national and international restaurants including Feitoria (1 Michelin Star), The Fat Duck (3 Michelin Stars), and MAAEMO (3 Michelin Stars).
Tomás Pereira is the creator of the project, "Alimentar o futuro" (Feeding the Future), a project on food sustainability with the main social objectives of awareness, education, and re-education of culinary professionals for food sustainability. He is a member of the Portugal Junior National Culinary Team, a trainer for several hotel schools, and a culinary event speaker.
Education, Certifications and Achievements
Degree in progress for Food Production at Estoril Higher Institute for Tourism and Hotel Studies.
Sustainable Tourism Post-graduate Course at the University of Copenhagen
Cooking and Pastry Techniques Course at Estoril Hospitality and Tourism School
Sustainability Education for Culinary Professionals Course by Worldchefs
Introduction to Competition Standards Seminar by Worldchefs
WORLDCHEFS Board, Committee Positions and/or Memberships
Worldchefs Academy - Portuguese Advisor
Associação de Cozinheiros Profissionais de Portugal (ACPP) Member